Shropshire squash case study
Shropshire Squash is a representative of squash participation in Shropshire. They have a strong relationship with England Squash who provides them with funding to ensure that nationwide initiatives such as Squash 101 (Aimed at encouraging adult players new to play the game), Squash Girls Can (Encouraging ladies to play squash) and Junior 101 (Aimed at welcoming juniors from the age of 5 to play squash) take place at the dozen clubs across the county.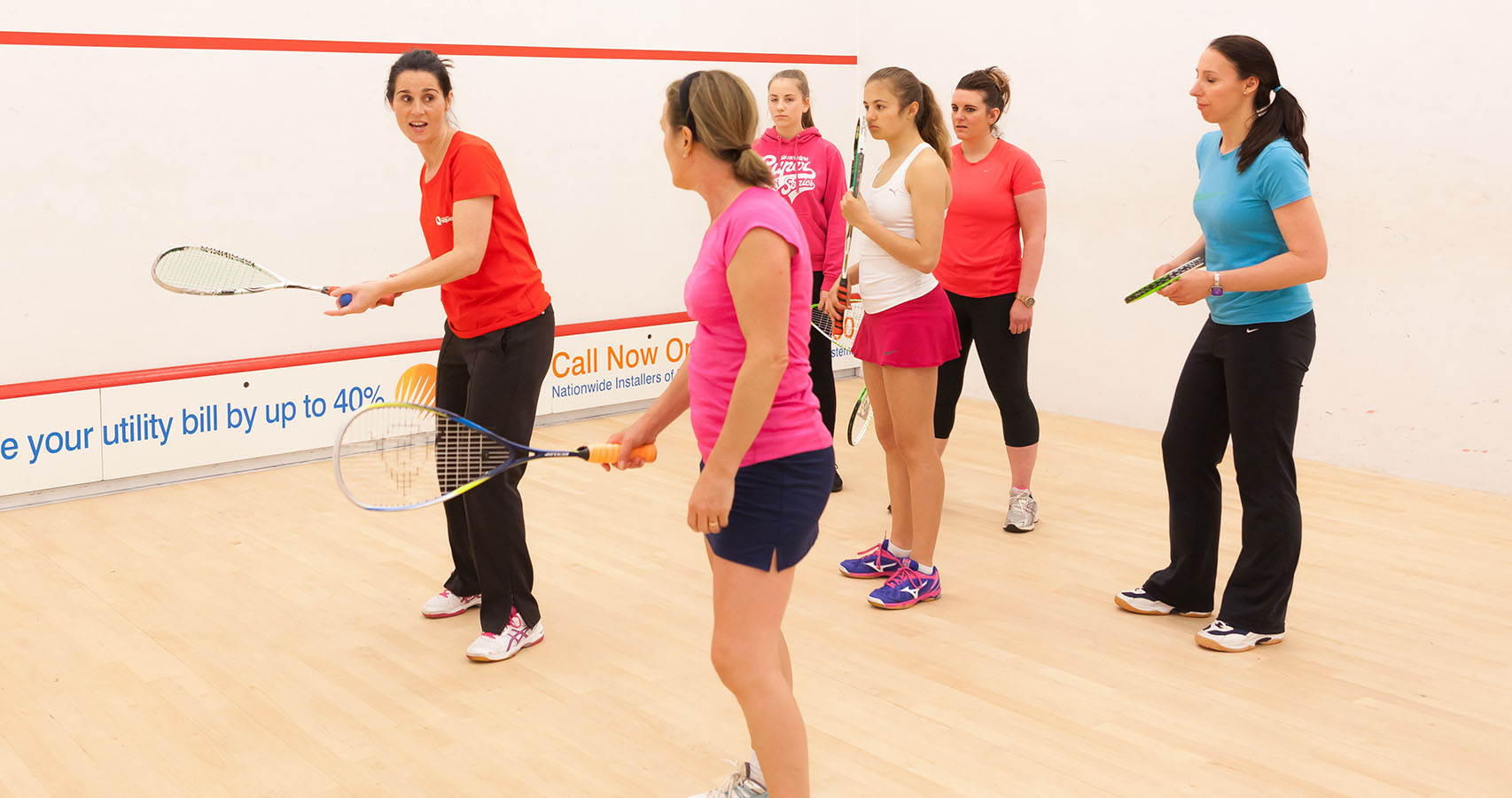 Even before the Covid-19 pandemic, squash has generally been on the decline across the UK with many leisure centres seeking to maximise revenues from their facilities by creating gyms or fitness class suites at the detriment of squash courts. Shropshire Squash recognised this concerning trend very quickly and sorted to create academy sessions at their clubs to spark a new interest in the game and ensure that squash courts across the county were being utilised. This exciting programme became known as the Shropshire Squash Academy Roadshow, where juniors could participate in value for money coaching at one of a number of clubs even if they are not a member. This would give them access to coaching several times a week, potentially enhancing their progression and giving them better pathways to play squash professionally if those chose to do so.
I was contracted by Shropshire Squash on an ad-hoc bases to help promote the Shropshire Squash Academy, the roadshow sessions and also create new infrastructure so that the events coordinators could process bookings moving forward.
In September 2019, I created a promotional video with Dan Aimer with a specific goal to explain to parents and coaches at clubs what the Shropshire Academy is and how they can be involved in the road show moving forward. We agreed that using video was the best way to deliver a detailed message quickly, whereas a poster would not carry all of the key information at this stage
Check out the video here
To strengthen the video and give it credibility, it needed to be branded to give it credibility.
We used the existing Shropshire Squash logo and then added the word "Academy" to it as we felt people would easily recognise this. Another detail was putting the ideas across that the academy is about progression. I completed a photoshoot with a current squash player using specific poses to show a player as a beginner; an intermediate player and as an advanced player which were then transformed into vector images and would later become synonymous with the Shropshire Squash Academy.
I created a call to action poster for the Shropshire Academy Roadshow which was tailored to deliver a clear and simple message of what the roadshow event is and how they book. As the events coordinator required an email to be sent to them to manage the process I created an online form which required the user to add their name, contact details, playing ability and the sessions they wanted to do which would then be sent to the coordinator.
I created a button in the poster which would then take the user to the online form if they are viewing the poster on a computer. I also created a version with a QR code which could be printed off and enabled users to access the same form by scanning the code.
"Working with Shropshire Squash has been a rewarding project. Having played squash for over 20 years and also being club captain for the largest club in the area, I am extremely passionate about the future of our sport. Using graphic design and technical innovation, I am pleased to have been able to help Shropshire Squash in achieving their goals."